BENEFITS
Inclined aerator: the jet is directed to the center of the basin, providing a greater comfort and preventing splashing.
Practicality and comfort: flow control and water mixing in a single handle.
Temperature identifier: guiding colors which identify hot and cold water.
Perfect chrome finish: beauty and longer durability.
Guaranteed operation: on high and low pressure (2 to 40 mca).
INSTRUCTIONS
Before the installation, measure the basin and bench. The measures for the mixer can be found on Technical Information tab.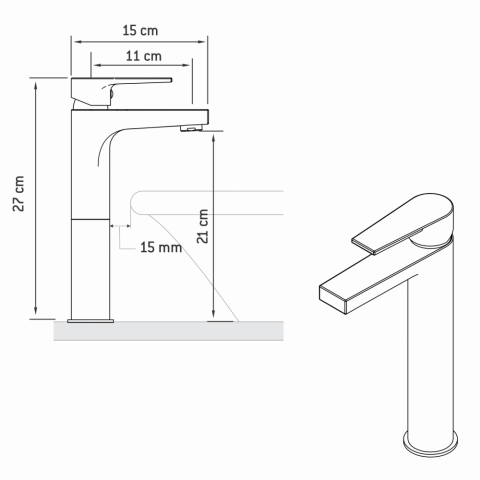 MEET OTHER PRODUCTS OF THE LINE